FRENCHSIDE
Languages services at its best!
Frenchside Languages services is a full-service translation agency, Gauteng based, providing  French, Portuguese, Spanish, German translation and other language services, such as Classes, interpretation and transcription, to businesses, institutions, and individuals.
From a single page personal document to large-scale, multilingual projects, our competitive rates translation services, quick turnaround times and expert service ensure that your project is handled with the care and professionalism it deserves.
At Frenchside, we pride ourselves in providing high quality Translation Services in French, German, Portuguese and Spanish, at competitive prices and with a service second to none.
Translation & Interpreting Services:
We pride ourselves in providing high quality Languages Services in French, German, Portuguese and Spanish.
French, Spanish & Portuguese Translation
Our aim is to become your Partner of choice for your language needs, by providing high quality translations services that are accurate, promptly delivered at competitive prices..
Individual and Corporate
Beginner courses at Frenchside are interactive, intense, fast and rewarding! The familiar and relaxed environment makes students feel comfortable from the first lesson and you will learn French fast, and have fun at the same time.
French, Spanish & Portuguese Interpreting
Over the years, Frenchside Language Services has been one of the industry's leading providers of full service conference interpreting and events language solutions.
Team Building Programs
We are firmly convinced that teaching French to Employees when trading with French-speaking businesses provides valuable opportunities for the company and the workers themselves.
Simultaneous Interpretation Equipment
Apart from the linguistic services that we offer, we also provide our clients with Simultaneous Interpretation Equipment for Conference on Rental basis in South Africa.
Looking for more opportunities to interact in French?
Frenchside now offers French conversation groups in Pretoria every last Friday of the month, 6.pm-7:30 pm at Frenchside, and every first saturday of the month, 11am -12.30 pm In johanesburg!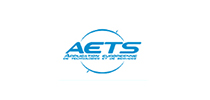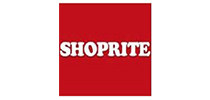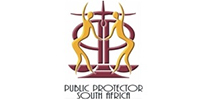 QUALIFIED PROFESSIONAL TRANSLATORS, ACCREDITED WITH THE MAGISTRATE'S COURT OF JOHANNESBURG AND RECOGNIZED BY THE DIFFERENT BODIES OF OUR INDUSTRY IN SOUTH AFRICA.
Need Help With Our Translation Services?
Contact  Frenchside Translation's team if you have any further questions. We are here to help you out
REQUEST CALL BACK.
Would you like to speak to one of our financial advisers over the phone? Just submit your details and we'll be in touch shortly. You can also email us if you would prefer.
Our Lastest Blog
Click on our blog post to read more information about our services and other related services.