CONFERENCE EQUIPMENT RENTAL
Conference equipment rental
Are you looking for a Conference equipment rental service for your next big event? Frenchside, the leading Conference equipment rental company in Johannesburg, Pretoria, Durban and Cape town offer a wide selection of conference equipment rental solutions for big or small corporate events. Our conference equipment rental solutions are tailor made for the specific needs of many type of events let it be conferences, seminars, meetings, training, tours and site visits
With affordable rental rates, reliable services, as well as state of the art equipment, Frenchside is your choice company for all things related to excellent audio and stunning visuals.
As an experienced Conference equipment rental company, we assist from start to finish. We will support you with a conference equipment checklist, relevant advice and efficient services. We ensure the transport of the equipment to your conference venue, install and set it up to your requirement and dismantle it afterwards.
The type of event we cater for:
Conference Interpretation/ Special Events Translation
Simultaneous Interpretation/ Corporate Meetings
Church events/ House of worship translation
Tours guide Systems/Factory tours
What we offer:
Tailor-made conference equipment rental solutions for each event
Transport and installation on site anywhere in South Africa
Full technical assistance during the events
Infrared receivers and high-end audio systems
Disassembly at the end of the conference
Our technical equipment includes soundproof booths for conferences such as microphones, headphones and audio systems. In addition, full technical assistance can be provided throughout the event. We provide microphones and high-end audio equipment for meetings and seminars as well as portable wireless microphones and headsets for group tours and site visits. Our client portfolio includes international organisations, NGOs, and multinational companies that require first-class interpretation service and advanced technology.We can provide interpreting services all over South Africa  and beyond as well,  we only employ experienced and qualified interpreters who ensure that bilingual meetings can be held effortlessly.
We work in all parts of South Africa, we are able to respond immediately to all requests for microphones and interpretation equipment for conferences held in Pretoria, Johannesburg, Durban, Cape town and beyond. Our team also supports events in the Swaziland, Lesotho, Mozambique and other parts of Southern Africa.
Every Job Counts
No matter what size the job, from a simple projector and screen to a fully supported live event for 20,000 people, every project is treated with the same level of precision and care. Our dedicated project management team and technicians ensure seamless delivery.
Crew
Working with some of the industry's most experience technicians, you have the peace of mind that the solution will be delivered to the highest standards. Our extensive experience and personal attention to detail means you can be confident your project will be specified to your venue's requirements, then managed seamlessly to completion and beyond.
Contact us today for a free consultation.
INTERPRETATION EQUIPMENT FOR CONFERENCES, SEMINARS, WORKSHOP ON RENT WITH ALL TECHNICAL SUPPORT.
Need Help With Conference Equipment Rental?
Contact our Frenchside team if you have any further questions. We are here to help you out
REQUEST CALL BACK.
Would you like to speak to us over the phone? Just submit your details and we'll be in touch shortly. You can also email us if you would prefer.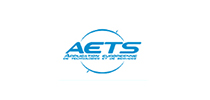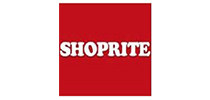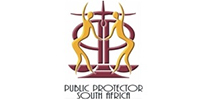 Summary
Article Name
Conference equipment rental
Description
Conferences equipment and Conference system hire in Johannesburg, Pretoria, Durban and Cape Town, Interpreting conference equipment for you to hire for any of your meetings, events needs
Author
Publisher Name
Frenchside translation Service
Publisher Logo