CONFERENCE INTERPRETING SERVICE
We offer the best conference interpreting service in South Africa

Frenchside services is one of the industry leading providers of conference interpreting service and multilingual conference interpreters in and around Johannesburg, Pretoria, Durban and Cape town.We have over 10 years of experience in the conference interpreting industry. This extensive knowledge allows us to provide very efficient conference interpreting service and highly experienced interpreters at major international conferences, meetings, seminars and trade missions nationwide. We have a large network of qualified and experienced conference interpreter in and around Johannesburg, Pretoria, Durban and Cape town.
The method of interpreting used at meetings varies according to the type and requirements of the event which is why we offer simultaneous, consecutive and whispered conference interpreting services. Our professional conference interpreting services assist companies for visits from their foreign counterparts, meetings, etc. The interpreters from Frenchside have extensive workshop and conference experience. They not only can undertake interpretation from and into the foreign language and English, but also help the communication between the foreigners and the workers (who may not know English) in regional languages or the national language, e.g. Zulu, Speidi, etc.
Our team of professional interpreters is equipped with years of international and local experience to suit your interpreting requirements – fully bilingual, they can expertly and concisely interpret the meaning, tone and nuances of the original statements.
Whether it's 25 or 25,000 participants, we work in a multitude of settings and subject matter for conferences, conventions, symposiums, trade shows, meetings, and other events.
THE BEST CONFERENCE INTERPRETERS
We provide our clients with experienced local conference translator, technicians and state of the art conference equipment. For additional details about our specialized equipment: Click Here.
Our interpreters – language combinations

100 interpreters in South Africa including Johannesburg, as well as in Pretoria, Cape town, Durban, and other South African cities.
Our network covers every language combination and includes:
50+ French interpreters (English–French interpreting service)
20+ Spanish interpreters (English–Spanish interpreting service)
20+ Portuguese interpreters (English–Portuguese interpreting service)
10+ German interpreters (English–German interpreting service)
Our services are available 24 hours a day, 7 days a week.
Contact us today for a Free Quote 
Email: info@frenchside.co.za
Cell: 081 347 6060
Tel: 012 348 3134

WE PROVIDE OUR CLIENTS WITH EXPERIENCED LOCAL INTERPRETERS, TECHNICIANS AND STATE OF THE ART SPECIALIZED EQUIPMENT.
Need Help With Our Translation Services?
Contact our Frenchside team if you have any further questions. We are here to help you out
REQUEST CALL BACK.
Would you like to speak to us over the phone? Just submit your details and we'll be in touch shortly. You can also email us if you would prefer.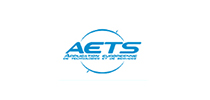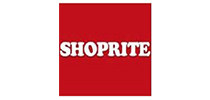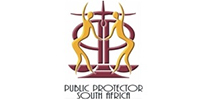 Summary
Reviewer
Reviewed Item
Conference Interpreting Service
Author Rating