FRENCH TRANSLATION SERVICE
Across Continents, Across Cultures and Across Industry Sectors.
French translation  service and  conference French interpreting are the core of our business. We translate documents from English to French and from French to English for a variety of purposes. Our certified translations service are accepted by  government entities like Home affairs, Saqa, DIRCO, and foreign authorities  like Embassies for visa application. We have the perfect team of trusted and experienced professional translators who are ready to assist you.
Professional French Translation
The need for a professional French translation is commonplace for many businesses in South Africa at present. French is spoken in 33 countries as the official or an official language. It is the official and trade language for countries like DRC or Senegal. In many countries, although it is not an official language, it also plays an important role as an administrative, commercial or international language. It is therefore no surprise that an accomplished French translator is essential to any business requiring French language translation. French is one of the official working languages in dozens of international organisations, including the United Nations which has used our French translation company to translate some of their publications and information guides.
Whether you have a single page or a thick user manual, a persuasive presentation for a conference, or any other technical material, Frenchside Translations service will provide you with the best French/ English translation service by responding quickly to your request for quote, respecting the agreed deadline and producing the high-quality work you demand. Our experienced translators are specialized in their fields, so that they can provide the best translation from English to French to reach and represent the target market of your document.
From clients already working in the global market to clients planning to reach the international arena, our translation services  will make your customers feel as though your message was originally written in their language.
To satisfy requirements for different levels of translation certification, Frenchside Translations provides certification, notarization and apostille.
Our areas of professional translation expertise include – but are not limited to – the following industries and sectors:
Medical translation
Legal translation
Public Sector
Community Affairs
Immigration documents

Education translation
Advertising / Marketing
Entertainment translation
Travel and Tourism
Food and Drink translation

Financial Services
Engineering translation
Building / Construction
Oil and Gas translation
Technology translation
How to contact us?
Option I
Fax or e-mail us your document, pay over the Internet by EFT and we'll mail the translated documents back to you.
Option II: Come into our office, drop off your document, then pick up the translated documents later. (Please call first).
Contact us today for a Free Quote 
Email: info@frenchside.co.za
Cell: 081 347 6060
Tel: 012 348 3134

WE TRANSLATE FROM ENGLISH TO FRENCH AND FROM FRENCH TO ENGLISH FOR A VARIETY OF PURPOSES.
Need Help With Our Translation Services?
Contact our Frenchside team if you have any further questions. We are here to help you out
REQUEST CALL BACK.
Would you like to speak to us over the phone? Just submit your details and we'll be in touch shortly. You can also email us if you would prefer.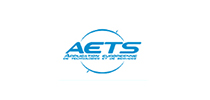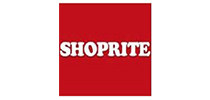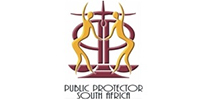 Summary
Reviewer
Reviewed Item
French Translation Service
Author Rating