In today's global workplace, with the urgent need to address skill shortages on the political agendas of many countries around the world, many people choose to leave their country of origin in search of new opportunities. Moving to another country is never easy but if you're well prepared, the transition will be smoother. The following "expat checklist" cover topics that expats or potential expats need to consider in order to have a more enjoyable overseas experience. Some of the topics in the checklists pertain more to expatriates with families, while other items apply more to single people or couples without kids living overseas.
Administrative procedures
Visas and Residence / Work Permits – What are the requirements for entering in the country you are relocating as a permanent or semi-permanent resident? Do you need a visa? How do you get a residence / work permit?
Documents – Gather all the papers and documentation that you will need in Europe. These include: passports (one for each family member, including children), visas, birth certificates, marriage certificates, divorce/custody papers, driver's licenses, insurance records, and income tax records.
You may need a certified translation of some of these documents. If applicable, bring medical or dental records with you. Leave a copy of your will in a safe place or with your attorney.
Housing and Relocation – Will your employer help arrange for housing, and moving you to Europe, or do you have to do that yourself? If so, be sure to get estimates from several moving/shipping companies. You may want to use a relocation agency if your employer isn't helping with the move. Don't forget about your present home. Will you rent it out, sell it, or what?
Insurance – If you reside in certain country like Germany longer than 90 days (for which you need a residence permit), you are required to have health insurance. If you don't qualify through your employer, you still need to get a health coverage. You also need European insurance for your car, if you have one, and for your house or apartment (renter's insurance).
Banking – The European banking systems do things differently than what you may be used to in South Africa. But online banking can help you manage your South african bank account from Europe and do online banking with your bank. Make sure you have your PINs and passwords.
.Your documents
Make photocopies of important documents, your family record book, copies of birth certificates, diplomas etc. You can also scan these documents and email them to yourself allowing you to access them anywhere in the world.
Leave a photo copy of your passport, credit cards and American identification with someone in the US.This is an extra precautionary measure, but if your wallet or passport is stolen, having one piece of paper with all of that crucial information is very helpful. Pack one with you and leave one stateside.
lastly Get your important documents translated.
Do you live abroad? What is something you always do before moving overseas? Share in the comments below.
Frenchside is a multilingual translation agency with a track record of high quality translation. For over 10 years, our translation services have helped individuals and corporate clients in South Africa build deeper relationships with their counterparts around the world. We work in French, Portuguese, Spanish and German languages. For further information about certified document translation Services please contact us at: +27 (0) 12-348- 3134 or e-mail us at info@frenchside.co.za and we'll be more than happy to talk with you or to answer any questions you may have
Summary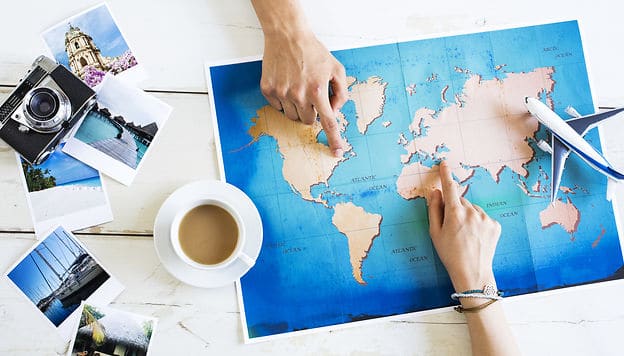 Article Name
Description
The following "expat checklist" cover topics that expats or potential expats need to consider in order to have a more enjoyable overseas experience.
Author
Publisher Name
Frenchside translation Service
Publisher Logo