Translation Services in Pretoria
We provide a wide range of translation services in Pretoria for both individuals and businesses. For individuals, we offer driving license translation service, marriage divorce certificates translation service, academic and transcripts certificates translation services. For businesses, we have expertise in industry sectors such as small medium business, legal, financial, health care, marketing and advertising, cafes and restaurants, government, fitness and wellness, education and more.
Managing dozens of small to large projects daily from start to completion, our client managers are highly efficient. They are also experienced professionals with the relevant knowledge in the translation industry.
Legal Translation Services in Pretoria
Do you have an official document that requires a certified or sworn translation and/or legalization? We provide legal translation services in pretoria for official documents. Certified or sworn translations are the work of professional translators who have taken an oath before the court. These certified translators sign and apply their stamp to the translation, the so-called "certification"
 Please do not hesitate to contact us for any information about our certified translation services or request your free quote below. More examples of documents we translate:
Document translation for Banking Finance and Securities
Document translation for Civil Litigation and Arbitration
Document translation for Conveyancing and Bank Loan Application
Monetary transaction records translation
Inventory and accounts translation
Business Proposals and Merger Report Translation
Intellectual Property translation
Translate Wills and Trusts
Birth certificate translation
ID and passport translation
Marriage certificate translation
Divorce certificate translation
Death certificate translation
Diploma and degree translation
Academic transcript translation
Driving license translation
Bank statement translation
Company record translation
Adoption papers translation
Technical Translation Services in Pretoria

Clients that take advantage of our technical translation services in Pretoria are predominantly engineering firms, construction companies, electronic engineers, and manufacturers among others. As technology expands, so do the demands of effectively translating specifications and instructions across multiple languages.
Our Technical Translation Services are geared around the understanding that precision and accuracy are paramount to successful projects and communications
Frenchside is the best provider of technical translation services in pretoria. We translate technical documents into French, Portuguese, German, Spanish  languages. This includes:
Technical manuals
Users Guides
System requirement documents
Safety reports
Patents
Installation instructions
Service manuals
Tender documents
Technical training material
Technical brochures
Data sheets
Technical catalogs
Business Translation Services in Pretoria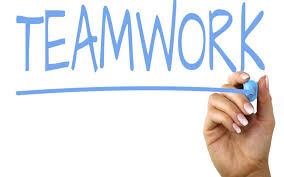 Frenchside Translations offers accurate and confidential business translation service in Pretoria for all facets of business ; marketing, management, human resources, and corporate communications functions are just some of the areas we help serve businesses in johannesburg, pretoria, Durban and Cape town. Our seasoned and professional team of translators have provided Business Translation Services for countless clients in South Africa and beyond, and the number of our clients that are repeat customers speaks volumes to how well prepared our Team is when it comes to providing business translation service in pretoria
We translate the following kinds of business documents:
Financial statements, annual reports, quarterly reports
Business plan translation services
Contracts
Non-disclosure agreements
Employee agreements
Articles of incorporation
Shareholder agreements
Bylaws
Terms of service
---
Frenchside translation has the expertise and deep experience to provide you with skilled resources, including a large network of experienced and certified translators, multilingual desktop publishers, project managers, subject matter experts, and a friendly and knowledgeable staff. Our vast network of certified translators are native speakers of the target language, have many years' experience in the translation field, hold advance degrees, and provide subject matter expertise to your document translation.
Contact us today